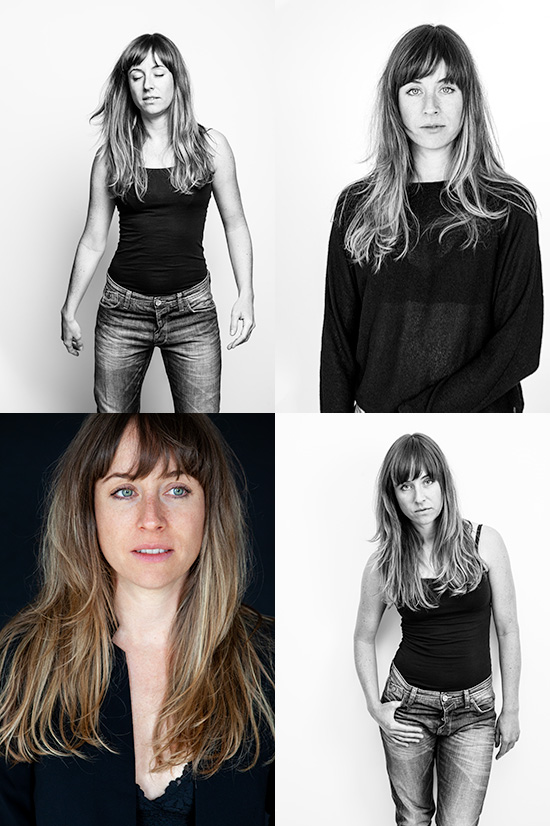 Afgelopen vrijdag had ik een testshoot met Marleen. De eerste shoot na de lockdown.
Het is voor mij sowieso moeilijk om anderhalve meter afstand te houden van Marleen. Meestal geef ik haar een stevige hug en een paar zoenen, zodra ik haar zie. Maar dat kan nu even niet. Wel hebben we (op gepaste afstand) genoten van een bak koffie en een mooi gesprek. Even bijpraten, want we hadden elkaar al een tijdje niet meer 'in real life' gezien.
Natuurlijk komt de check voorbij of het model gezond is. Marleen vertrouw ik volledig. Toekomstige klanten zal ik ook volledig moeten vertrouwen op hun woorden. En uiteraard moet ik zelf ook volledig klachtenvrij zijn voor elke shoot.
Van tevoren heb ik getwijfeld of ik met een mondkapje zou werken. Dit heb ik uiteindelijk niet gedaan, omdat bij portretfotografie de communicatie (verbaal en non-verbaal) tussen fotograaf en het model heel essentieel is. Een mondkapje zou een stuk van die non-verbale communicatie wegnemen. Maar als een toekomstige klant/model liever zou willen dat ik een mondkapje draag, zou ik er wel één opzetten.
Met ruime afstand van elkaar liepen we samen naar de studio. Ik liep vooruit, terwijl Marleen me volgde. In de studio heb ik geprobeerd om constant minimaal anderhalve meter afstand te houden van het model. Ik heb er geen meetlint naast gelegd, maar op sommige momenten zullen we vast binnen elkaars zone gewerkt hebben.
Alhoewel het echt heel fijn was om weer te fotograferen, voelde ik toch ook de druk van de nieuwe maatregelen. Ze spelen toch mee in je hoofd, waardoor je niet volledig gefocust bent op de shoot. Doe ik het wel goed? Houd ik genoeg afstand? Is dit anderhalve meter? Ik hoop dat ik die gedachtes bij een volgende shoot een beetje kan minderen en me meer kan concentreren op mooie beelden maken.
Het was leerzaam, maar vooral ook heel fijn om weer met fotografie bezig te zijn na een stop van twee maanden. Thnx Marleen!